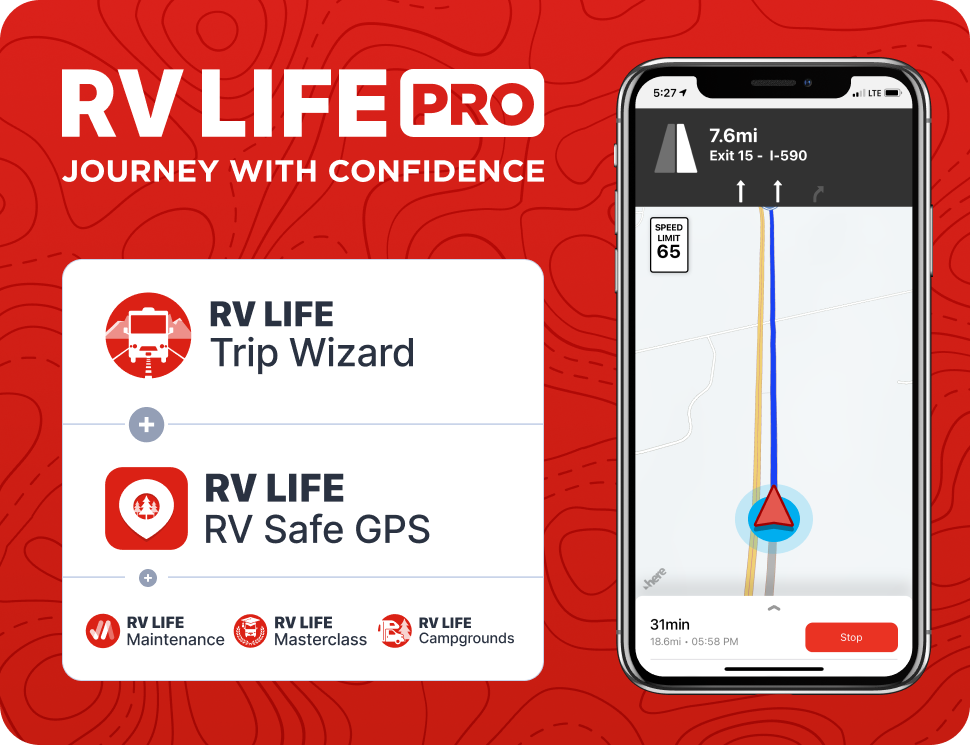 RV Life Pro To Plan Your Trips, See the many features.

The History of Campers and RVs/ How Campers and RVs Have Evolved.
The RV is a symbol of luxurious travel and adventure. Since entering the market, RVs have changed the face of America, both past and present, and of course the future.
What Was the First Camper ever made?
The first RV produced in America was Pierce-Arrow's Touring Landau which debuted at Madison Square Garden in 1910. The introduction of this RV was the turning point when RVs became an American Classic. They were complete with telephone and toilet. They reflected signs of luxury and comfort and were a true novelty of their time.
Then in 1915, Roland R Conklin, of New York, introduced the Gypsy Van, custom built to accommodate 11 people, they included a shower bath and folding lavatory. Conklin took his family on a cross-country trip to San Francisco. The Gypsy Van was 25 feet long and weighed 8 tons. It was complete with a full kitchen and a hidden bookcase.

Although amenities and availability fluctuated through history, the popularity never diminished. Americans have continued to be fascinated with the practical and recreational lifestyle that RVs offer.

A Practical Way to Travel.
Even after the invention of the automobile, and cars becoming much more accessible to the public, traveling long distances was very difficult to do. Travelers stopped alongside the road to sleep, and places to eat and refuel were few and very expensive.
When you consider traveling in older days, GPS devices weren't invented yet, and few road signs were available, so getting lost was very easy. RV travel had become a cost effective and less time consuming way to travel, whether for pleasure or business.

Summertime will soon be upon us, time to start planning summer vacations!
Roger Mackley
gonefishin313@yahoo.com
903-315-0167
https://www.facebook.com/roger.mackley.5
www.linkedin.com/in/roger-mackley-44a49374
www.pinterest.com/rogerbm0863
https://www.instagram.com/rogerbm52